St. Louis Blues: What Zach Sanford's Injury Means For The Team
The St. Louis Blues got some bad news regarding one of their roster hopefuls on the first day of training camp. While it opens possibilities, it might not be a good thing in the end.
The St. Louis Blues got bad news on the opening day of practice. Zach Sanford picked up an injury not even a full practice session into the 2017-18 season.
In the end, this will likely not have a gigantic impact on the team. We don't even know that Sanford was going to 100% make the roster.
However, given the comments of Doug Armstrong earlier in the season, it seems hard to believe Sanford was not penciled in as one of the first names to put in the press box. Sanford seemed poised to get every chance to make this team as opposed to others who would have to more than earn it.
Now, this injury has thrown things into flux. It opens the door for some of the younger guys (not that Sanford is old). However, it just pushes things back that need to be answered up front.
The injury, in and of itself, is somewhat bad enough. You want guys to go hard and get after things, but the fact that it was Dmitrij Jaskin to injure Sanford almost makes it seem intentional. I do not believe it was and there is no indication it was anything other than a simple, defensive hockey play. Still, it doesn't put Jaskin in the best light and he's in the fans' dog house right now anyway.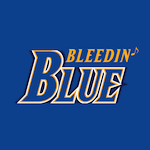 Want your voice heard? Join the Bleedin' Blue team!
Write for us!
Beyond the injury, the timeline puts the Blues in somewhat of a bind. According to the team website, Mike Yeo has said Sanford will likely miss a couple weeks.
That is not the entire preseason, but it is a lot of work. There won't be much preseason left and camp will be all but over.
So, the conditioning period for Sanford is pushed way back and he will be behind his teammates. He will miss a lot of the chances to form chemistry and see how he fits in with this roster.
The Blues also won't know where or how he fits in. Can he be a third line player? Is he destined for the fourth line? Will he get more time than Chris Thorburn or is Sanford going to be the guy that only plays once every couple weeks?
These are questions that needed to be answered during camp and in preseason. Now, even if someone else gets the roster spot for the moment, we are left wondering if the team might still favor Sanford. They did like him enough to trade Kevin Shattenkirk for him. I realize that is an oversimplification of the deal, but it is still a factor.
While Sanford is not going to be the missing key to this team's Stanley Cup hopes, they needed to figure out what he was going to be within the club. Making matters worse is the idea that he came to camp fully prepared to earn a spot and not be handed one.
"About three minutes before it happened, I leaned over to one of the coaches and said 'boy, Sandy really is looking good,'" Yeo said to Chris Pinkert of NHL.com.
Hopefully it does not hinder the Blues attempts at figuring out their bottom-six. They have plenty of guys ready to step up and can fill the spot, but it needs to be because they earned it, not because there was a hole to fill due to Sanford's injury.
"You always anticipate there will be injuries in training camp and early in the season," Yeo continued. "We've talked and bragged about the depth we have, so we're still in a good spot here."
Now, it is up to the guys that are battling with Sanford for spots to up their game. Make the most of the opportunity and don't let Sanford back into the mix, if that is how it should be.
The Blues need to hit the ground running with all their lines clicking. Hopefully this doesn't set back their plans.