Welcome to Bleedin' Blue, the St. Louis Blues news and opinions site brought to you by the FanSided Network. Bleedin' Blue is dedicated to providing top-notch Blues news, views, and original content. This site also serves as a community for like-minded fans to come together to catch up on the latest news and to discuss their passion.
Meet the Team
Freelance broadcaster, talk show host and writer. Check out my stuff on YouTube on View from the Midwest. Blues fan since birth, loyal to the Lou and big on futbol as well.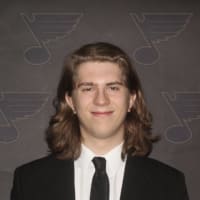 Writing, talking and tweeting news and opinions on the team I've grown up loving, the St. Louis Blues. Building my dream career in hockey media. Studying at the Ryerson School of Journalism (Ryerson University) in my hometown of Toronto, Canada. 2019 HHOF Blues Ring Ceremony attendee.
Mr. Evans is originally from Greenville, SC but currently resides in Charleston, SC. Mr. Evans has been involved in hockey for the past 16 years now, following the Arizona Coyotes and St. Louis Blues. During his free time, Mr. Evans enjoys spending time with his family and girlfriend as well as being up in the mountains or taking pictures. Prior to joining FanSided and Bleedin' Blue, Mr. Evans has been covering the Arizona Coyotes for The Hockey Writers and the ECHL's South Carolina Stingrays for The Puck Authority during the current hockey season. You can find Mr. Evans on Twitter at @HaynesPEvans.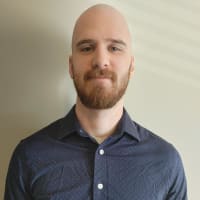 A product of St. Louis-style hockey fandom, Sean Langel has an over-developed sense of cynicism and sarcasm is his only defense. Through decades of close-calls and exceptional mediocrity, a Stanley Cup in STL was the stuff of fantasy - until it wasn't. Now, operating with house money, it's his endeavor to ride this new disposition of reserved optimism into an era of long-term success.
Write for Us
We aren't called FanSided for nothing. Our network of sports, entertainment and lifestyle sites are powered by fans that want to cover their passions! Whether you are just looking to get your start in online media or you want to contribute to your favorite site as a hobby, FanSided wants to hear from you.
Whatever your goal, FanSided can help your voice be heard. If you are interested in writing for any of our sites, please be sure to check out our openings page and submit a proposal.
About FanSided
The idea of FanSided was born in 2007, when two brothers felt that their favorite team, the Kansas City Chiefs, was being under-covered by the mainstream media. Taking matters into their own hands, they launched Arrowhead Addict, a move that would spawn the creation of FanSided in 2009, a network of over 300+ fan-powered unique sports, entertainment and lifestyle sites dedicated to team-specific, sport-specific, genre-specific, and fanbase-specific coverage.
From sports, movies and TV to lifestyle and tech, FanSided has you covered.
Advertise/Contact Us
Let's stay in touch. If you'd like to advertise with us, partner with us or have feedback, please fill out our contact form.
Email us: bleedin'blue@fansided.com
Write us: Sportority Inc., 462 7th Avenue, Floor 4, New York, NY 10018
Legal Disclaimer