St. Louis Blues' Quiet Offseason Sets Up Success For Beyond 2020
A defending Stanley Cup championship team rarely remains quiet in the offseason that follows a title, but the St. Louis Blues are doing the right thing by staying quiet.
The St. Louis Blues cap situation was not friendly to them to begin the offseason, though even with the financial capabilities to spend big money, there was not a glaring hole that the team needed to fill.
After signing all but two of their restricted free agents, St. Louis has about $5 million in cap space remaining. The Blues still need to resign Ivan Barbashev and Joel Edmundson, but their eyes are not focused solely on the 2019-20 season.
The Blues will have two big-time players hit the open market at the conclusion of the upcoming season, and if they want to retain both Brayden Schenn and Alex Pietrangelo, they need to be stingy with their money.
The only moves St. Louis has made this offseason have either been a resigning or a series of depth moves to improve their farm system.
Only Derrick Pouliot figures to factor into the NHL team next season, especially if the team ends up moving on from Edmundson.
The more money the team can save by not handing out big contracts, the more likely it is that the team is able to sign at least one of their pending UFAs.
Unfortunately, the Blues have significant money locked up on a few players for multiple years. Jake Allen and Alexander Steen have cap hits of $5.75 and $4.35 million respectively and are signed for multiple seasons.
There isn't much the team can do about this situation. It's unlikely the Blues can trade one of them, and they have been on record by saying they intend to keep Allen as the backup goalie.
I won't sit here and complain about player contracts a year after the Blues won the Stanley Cup, but the deals handed out years ago may limit the team's ability to sign their captain to a long-term contract.
The debate of Pietrangelo versus Schenn should not be an actual debate. If St. Louis does, in fact, only have room to sign one of the players, I'm choosing Pietrangelo every day of the week and twice on Sunday.
It's nothing against Schenn, but the Blues have an influx of young talent waiting for a roster spot, and Pietrangelo is the heart and soul of the team and a Norris Trophy candidate year after year.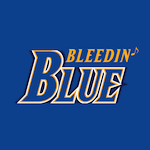 Want your voice heard? Join the Bleedin' Blue team!
Write for us!
It is disappointing seeing other teams make significant signings and trades during the offseason, but the Blues are doing the right thing by staying with the players they have. Hopefully, it will pay off next season when they negotiate new deals with Schenn and Pietrangelo.