St. Louis Blues: It's Time To Retire Pavol Demitra's Number
The St. Louis Blues had a considerable amount of success in the late 1990s and early 2000s.  That included a massive contributions from a certain Blues forward who sits sixth in franchise history in points.
Pavol Demitra has yet to have his number 38 hung in the rafters of the Enterprise Center after being a key offensive cog in several dominant St. Louis Blues teams. It might be time to change that.
Just a few weeks ago, the Blues announced that former captain and Hart Trophy winner Chris Pronger would get his number 44 retired after nine years in the Note. The fact that the Blues are retiring their most significant player of the early 2000s, on top of the fact that we just bagged a Stanley Cup, means it's time to finally recognize the teams that let us down so badly in the playoffs – this includes retiring the number of their biggest offensive threat.
Demitra had a strong NHL career scoring 304 goals, 464 assists, a plus/minus of plus-124 and collected 61.9 total point shares. Most of this damage was done as a member of the St. Louis Blues.
After coming over from the Ottawa Senators in 1996, he posted 493 points in 494 games played.  That included a plus/minus of plus-99 and 45 game-winning goals.
He led the Blues in goals three times during his tenure, four times in assists and four times in points. His best performance came in the 2002-03 season as a 28-year-old. In 78 games, Demitra collected 36 goals and 57 assists to put him seven points short from triple digits.
The Dubnica, Czechoslovakia native found himself in the playoffs seven times while in St. Louis and played fairly well there too. In 66 playoff games, he had 43 points (18 G, 25A) and netted the game-winning goal in three of them.
It would be too hard to list all of his career rankings as a Blue, but here is a list of where Demitra's numbers rank against other Blues legends:
8th in Goals (204)
7th in Assists (289)
6th in Points (493
5th in Goals Created (187.8)
T-3rd in Plus/Minus (+99)
8th in Even Strength Goals (137)
7th in Power Play Goals (63)
2nd in Game Winning Goals (45)
9th in Goals/Game (0.41)
10th in Assists/Game (0.59)
8th in Points/Game (1.00)
3rd in Offensive Point Shares (47.8)
6th in Point Shares (61.9)
Many of the players that rank above him in these categories have their number retired already.  If they have not, they are long-time active Blues such as Alex Steen or Alex Pietrangelo.
While I think his performance completely speaks for himself, the Blues could tack on a personal reason to retire his number. In September of 2011, Demitra and 43 other teammates passed away in a fatal plane crash while playing in the KHL. The Blues could use this as a time to honor not only his performance but also as another tribute to one of the all-time franchise greats.
I saved this reason for last because Demitra truly is a Blues Hall of Famer through and through based on his performance on the ice. It should not be solely used as a tribute, but rather as a nice add on reason.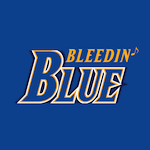 Want your voice heard? Join the Bleedin' Blue team!
Write for us!
So, if you are out there listening St. Louis Blues, one of your greatest offensive players has yet to be recognized with his number in the rafters. It is time to recognize the greatness of the early 2000s teams. It is time to retire Pavol Demitra's number.