St. Louis Blues: Build Your $15 All-Time Starting Line-Up
With St. Louis Blues hockey on hiatus, there is plenty of time available for debate. Adding a little twist to a normal conversation is key.
The St. Louis Blues have had plenty of great players walk through their doors. Assembling a roster of the best to have ever worn the Blue Note is difficult in and of itself.
Just in the time I have been the editor for Bleedin' Blue, we have discussed the topic of best rosters a few times. One featured ultimate forward lines.
Others have talked about the various best versions of the Blues for an entire decade. It is a fun discussion no matter the angle you view it.
However, there are these pictures going around the internet forcing fans to make their choices based on a certain budget. Here is an example from the NFL.
null
So, why not apply that to the Blues? The difficulty for me is to categorize the players by price.
The difficulty for you is to assemble your best roster. The twist is you have a budget of $15.
You don't have any restrictions other than needing three forwards and two defenders. If you want three right wingers or three centers, have at it.
RW
$5 Brett Hull
$4 Vladimir Tarasenko
$3 Wayne Babych
$2 Scott Young
$1 Brad Boyes
C
$5 Bernie Federko
$4 Adam Oates
$3 Garry Unger
$2 Red Berenson
$1 David Backes
LW
$5 Brian Sutter
$4 Brendan Shanahan
$3 Keith Tkachuk
$2 Pavol Demitra
$1 David Perron
D1
$5 Chris Pronger
$4 Barclay Plager
$3 Jeff Brown
$2 Rob Ramage
$1 Barret Jackman
D2
$5 Al MacInnis
$4 Alex Pietrangelo
$3 Bobby Plager
$2 Jay Bouwmeester
$1 Kevin Shattenkirk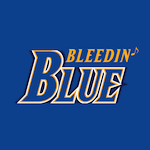 Want your voice heard? Join the Bleedin' Blue team!
Write for us!
Just picking each position was tough enough on its own. However, before you flood all the comment sections with where is this guy or that guy, I tried to go with point production and choosing players from various eras, combined with an overall gut feeling.
As with all lists, you will be missing certain guys based on when you grew up and what teams you followed most closely. Left wing was particularly loaded as was center. It stunk leaving off Pierre Turgeon and I wanted a current player like Brayden Schenn or even Ryan O'Reilly on there, but couldn't find the room.
Now, putting together the roster is even tougher.
My own, on first glance and looking for balance, would be Brett Hull, Garry Unger, David Perron, Al MacInnis and Barret Jackman. That gives you some solid scoring up front and a good mix of toughness and skill on the blue line.
If scoring was my only goal, I would go with Hull, Vladimir Tarasenko, Pavol Demitra, Kevin Shattenkirk and Jeff Brown.
There are a lot of fun and interesting combinations to concoct using this formula. You can focus more on the defense first and then pick up some decent forwards.
You can go for broke with offense and figure out what's left on defense. Or, just find a happy medium.
So, who would make your starting five with just $15 to spend? It is harder than you would think when you get so attached to names.
Let us know in the comments, on Facebook or on Twitter. Have fun and Let's Go Blues!