St. Louis Blues Trading For Ben Chiarot Would Not Make Sense
The St. Louis Blues have been rumored to be buyers in the upcoming trade deadline, but St. Louis should be wary about targeting Ben Chiarot.
The St. Louis Blues need to find their footing as they have fallen still against three winnable opponents. However, jumping the gun and trying to complete a trade for Ben Chiarot would not make a ton of sense.
In order for the Blues to be true Stanley Cup contenders, they need to upgrade their defense. Unfortunately, the play in front of Jordan Binnington and Ville Husso has not been good enough, and as a result, St. Louis has squandered some golden opportunities to distance themselves in the Western Conference.
St. Louis is built well enough to make their way into the playoffs, and their physicality will make them a tough out when the postseason begins. This is why the Blues should target a more long-term fix rather than settle for a mid-season patch.
There are players that are reportedly available that could be intriguing as mid-season patches, but Chiarot isn't at the level needed for St. Louis to trade for him. There are simply better options on the market.
Chiarot has spent the last three years playing for the Montreal Canadiens after signing a three-year, $10.5 million contract in July 2019, and he still carries a $3.5 million cap hit for the rest of the season.
In 51 games this season, he has recorded seven goals, nine assists, and 16 points. He has 108 points in 466 NHL games for his career between Montreal and Winnipeg. Chalk it up to being on a bad team, but in 2022, he has not produced enough to be worthy of surrendering a first-round pick.
Instead, the Blues either need to target players with term or who are proven, players. Casting Jakok Chychrun aside, because we have talked about him enough, there aren't too many players that fit either the elite category or players who have term.
It was rumored for a while that the Dallas Stars would be open to moving John Klingberg, but with the Stars' recent surge, and the Blues status of division rivals, it's not even worth making the call.
Mark Giordano is also an intriguing fit for St. Louis, though he falls into a similar category as Chiarot. The Seattle captain is playing his first season away from the Calgary Flames, who would no doubt love to have him back.
Chairot's teammate in Montreal, Jeff Petry, would have been a player to look at if not for his horrendous contract that takes him into his 37 season while still commanding a $6.25 million cap hit.
St. Louis' cap situation leaves little room for maneuvering, and the Blues are almost forced to give up a regular in order to make any additional contract work. Names like Marco Scandella or Oskar Sundqvist make sense right off the bat, but Sundqvist is an important part of the team.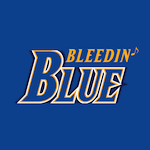 Want your voice heard? Join the Bleedin' Blue team!
Write for us!
There are hardly any good options other than Chycrun on the trade market that would make the Bleus serious Cup contenders. One thing is for certain, Chiarot is not the answer. Sure, he would be an upgrade over what the Blues have, but he doesn't put you over the top.